O'Connor Catholic College is a co-educational high school, from years 7 to 12, and a systemic school in the Diocese of Armidale. It began in 1975 with the amalgamation of two of Armidale's longest established schools – St Ursula's College (est.1882) and De La Salle College (est.1906). The School occupies the site of the former De La Salle College.
O'Connor Catholic College is one of three Catholic high schools in the Diocese of Armidale.
The College takes its name from the former Bishop O'Connor, Bishop of Armidale from 1904 – 1930. His contribution to Catholic education in the Diocese during this time was outstanding. O'Connor has as its motto the quote from St Paul's letter to the Galatians, The Fruit of the Spirit is Love.
Leadership Team
Our leadership team is organised around the three pillars of learning – Faith, Innovation and Wellbeing. The leadership team has a wealth of experience in a range of educational areas.
Our College leadership team consists of:
| Name | Position |
| --- | --- |
| Mrs. Clare Healy | Principal |
| Mr. Stephen Chapman | Assistant Principal – Curriculum |
| Mrs. Mellissa Bell | Assistant Principal – Wellbeing (acting) |
| Mr. Andrew May | Religious Education Coordinator |
| Mrs. Lauren Donnelly | Leader of Pedagogy (acting) |
| Mrs. Carleigh Eastlake | Leader of Inclusion Support |
| Mr. Michael Wooster | Literacy Coach |
| Mrs. Christine Gerard | Office Manager |
About Armidale
Armidale was proclaimed a city in 1885. It is a Cathedral city being the seat of the Anglican and Roman Catholic bishops of Armidale. St Peter's Anglican Cathedral, which replaced the original St Peter's Church, was designed by the Canadian architect, John Horbury Hunt who also designed Booloominbah at the University of New England which is also located in Armidale. St Peter's Cathedral opened for worship in 1875 and the tower was added in 1938. The Catholic Cathedral of St Mary and St Joseph was consecrated in 1912.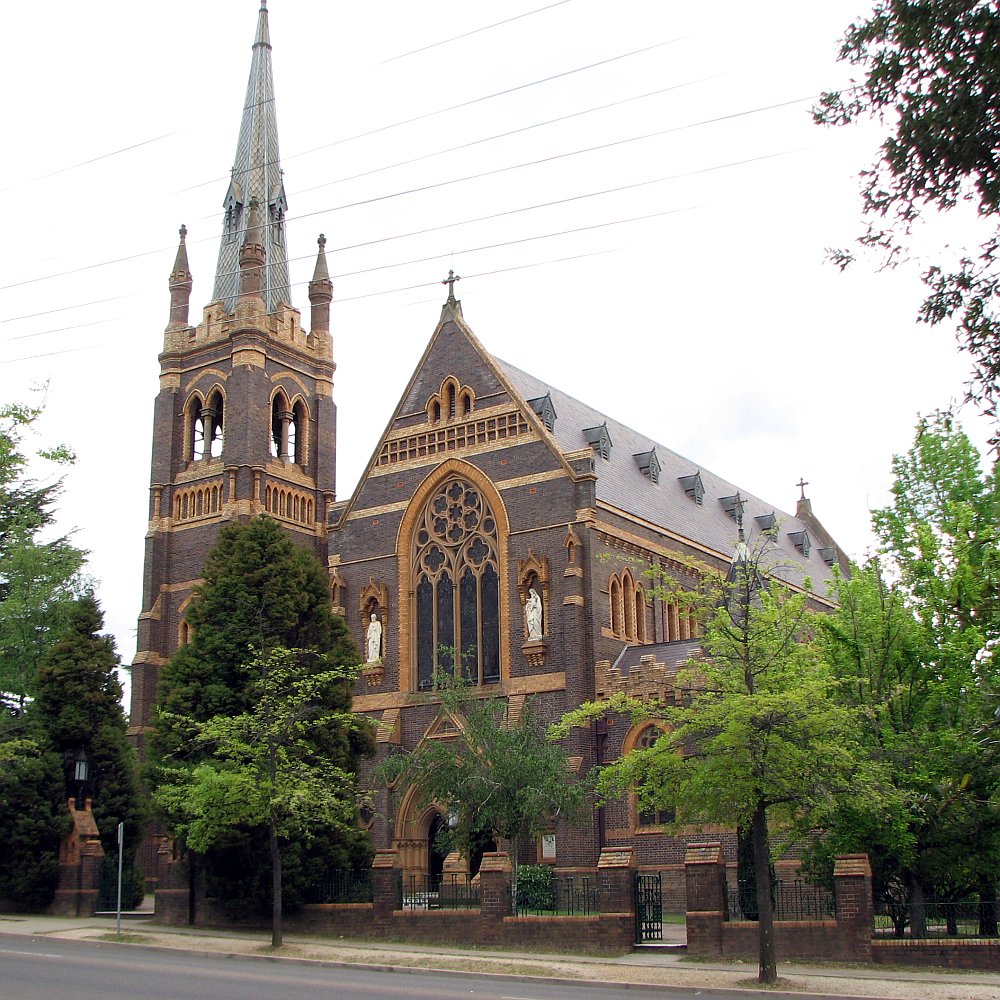 Resting high on the Northern Tablelands Armidale is situated halfway between Sydney and Brisbane and only two hours from the coast. Armidale enjoys a variety of weather including a warm summer, a crisp winter, exhilarating spring and beautiful autumn.
Our Founders